What is a Brand Design System?
A design system is the most modern type of design style guide. Unlike the passive documentation of a brand (Brand Guidelines), a Design System enables an active collection of design elements, interface components and design principles. As a result, the design system not only shows the list of reusable brand elements – it is the living basis of brand design, which is applied to all channels of brand communication.
What does a design system consist of?
A design system fundamentally consists of the fluid transitions of 4 areas: Corporate Identity, Brand Design, Corporate Design, UX/UI components (Digital Design).
1. Corporate Identity in the Design System
In the corporate identity it documents the fundamental values and principles of a brand: what are the values, vision, mission and attitude of the company? Which values are decisive for the design of our brand?
2. Brand Design in the Design System
In Brand Design, the design system defines the brand at a high level. The question is: How does the brand design itself? What design principles and adjectives stylistically sum up the corporate identity? How should the brand feel, what charisma does it have?
3. Corporate design in the design system
In the third area, the design system documents what the brand looks like in concrete terms. In corporate design, this includes all visual components from logo to colors, typography, imagery, graphics, illustration and everything that makes the brand visually tangible.
4. UX/UI in the Design System
Digital components are an extension of corporate design, and their diversity as "digital design" makes them a category of their own. This is not just about their general look, but their cross-platform application, in components such as buttons, text sizes, responsive formats, etc.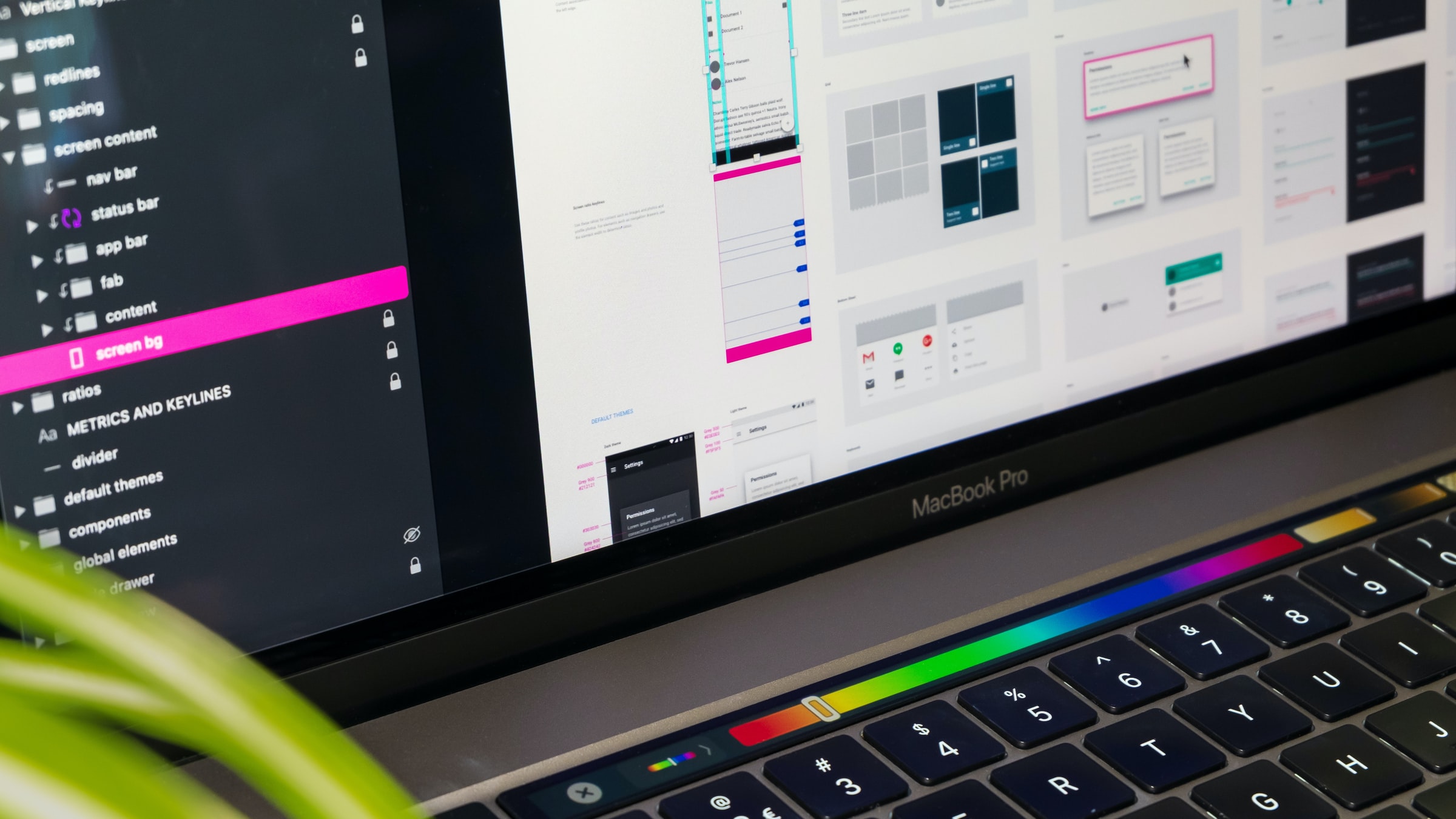 What is the benefit to companies of a design system?
Companies considering a brand design and associated design system is a big question about value versus investment. A design system is more than passive documentation of a brand and therefore more complex in its structure and outcome. Of course, this stands out in the cost of creation – however, a design system provides lasting value that increases daily.
Branding with Design System is a system-based approach to the design of a brand. With tools, templates and guidelines, the system provides a sustainable foundation from which an organization's entire brand communication can emerge. The day-to-day design of a brand is hereby made much more efficient and consistent, giving every person in the organization a tool that guarantees them confidence and speed.
5 reasons why a brand design system is valuable to any organization:
1. A Brand Design System delivers faster and better results
Every brand needs to design consistent brand experiences for its branding and marketing. Efficiency in this process is important because most employees are not designers – they need to be able to design consistent brand communications in a few simple steps without additional training. Inefficiency costs time, which costs money. A design system with content such as proper brand guidelines, design grids and other tools make marketing and communications production easier. At a time when brands need to communicate on more and more channels and in diverse ways, a central design system for simple, high-quality reproducible designs of the brand helps.
2. Design systems create consistency and build trust
A brand is only as good as the consistency with which it is communicated. If it takes an average of 7 touchpoints from initial contact to purchase to convert a viewer, those 7 touchpoints should be consistent with the brand. A design system does just that: it helps brands consistently deliver a unified image that prospects remember. This builds trust and, as a result, shapes brand experiences that unfold in a predictable way by continuously meeting the needs and expectations of the target audience. Design systems are therefore perfect for brands when it comes to creating consistency. They integrate with the brand's communications across all media, creating consistent perceptions from online to offline.
3. A design system creates corporate identity – inside and out
The larger a company is, the more difficult it is to keep brand communication consistent across all departments. In the day-to-day lives of companies and employees, it's almost law that documents and materials from web design to Power Point take on a life of their own and lose their shape over time. Whether by necessity or the design ambition of employees, the brand loses consistency and with it, the brand loses identity. A design system that takes into account the operational needs of departments and divisions within the company makes it much easier for everyone to maintain brand communication when communicating with different audiences. Furthermore, when communication is both branded and contextual, a consistent image is constantly created – for the viewer as well as the user internally. This consistent quality in brand design is what creates a stable perception of the brand.
4. A design system reduces running costs
With a design system, you not only have a strong brand, but also the foundation from which consistency and brand perception emerges. On a day-to-day basis, this means for your organization: fewer mistakes, improved efficiency, effective communication, flexible marketing, safety in use. Of course, these are all factors that normally cost time and take employees away from their actual work. Brand should not be the center of work on a presentation. A design system therefore creates the framework in which the work takes place. This shift reduces ongoing costs and effort – on a daily basis and for multiple departments and employees. In a world where marketing and branding are becoming more and more important, without a design system the running costs grow steadily. A design system reduces running costs sustainably through systematization. macos/deepLFree.translatedWithDeepL.text
5. A Design System Improves Risk Management
"Risk management" is probably not the first thing that comes to mind when we think of Brandig and design. However, a good design system does just that: it safeguards the design against errors through its systematic approach. Its system guarantees repeatability and thus, in the process of day-to-day design, marketing, branding and the like, it reduces execution risk by providing repeatable assurance. Brand design systems are specifically designed to help brands create consistency and certainty in execution. Even the creation of the design system is a process that ensures the results are consistent with the business strategy. It also mitigates the risk of subjective preferences in day-to-day application by defining and aligning design decisions with strategic goals and operational requirements.
Design System versus Brand Guidelines
Design systems not only help brands reduce costs for the measurable reasons mentioned above, they also help them respond more actively and quickly – in trends, media, marketing and the like. Consistency is key and a brand design system ensures this and makes brands appear high-quality and stringent. Brand guidelines and style guides are not obsolete because of this – they are the passive little brother of design systems, which are actively used in the everyday life of companies. Documenting brands is all well and good – but the active application is what often goes under the radar with the printed style guide. For companies that care about consistency and great brand experiences for the trust and loyalty of their customers, a brand design system creates the strategic and operational basis for the fast lane on brand communication.
Sind Sie auf der Suche nach einem kreativen Partner, der mit Branding und Corporate Design Ihre Marke für die Zukunft optimiert und für die Digitalisierung bereit macht? Benchmark Design ist eine Designagentur in München. Wir sind spezialisiert auf kreative und lösungsorientierte Brandings und Corporate Designs, mit denen unsere Kunden von Startup bis Konzern ihre Marke definieren und zu neuer Relevanz finden.
More on this
Brand Design Insights